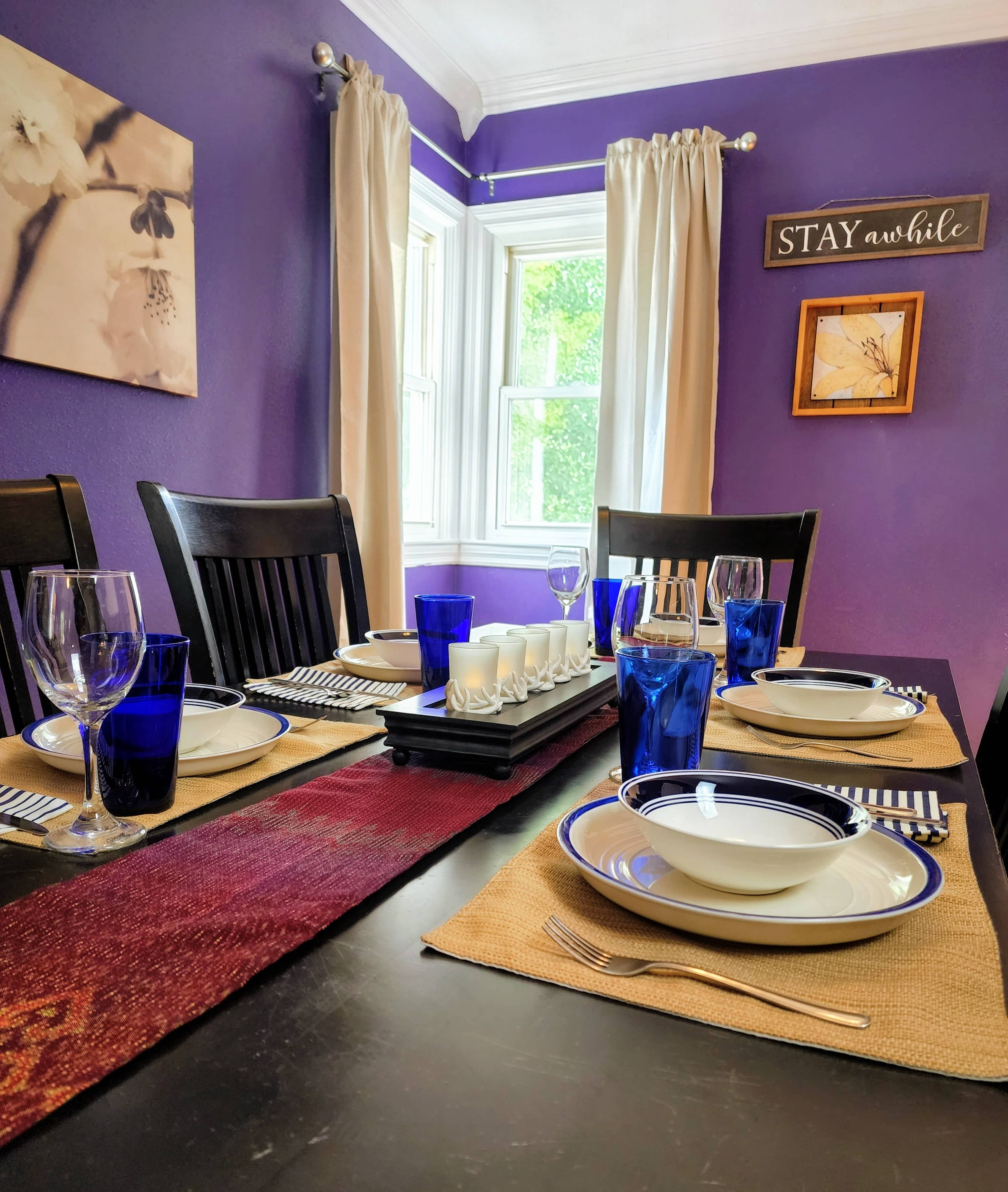 ---
Gallery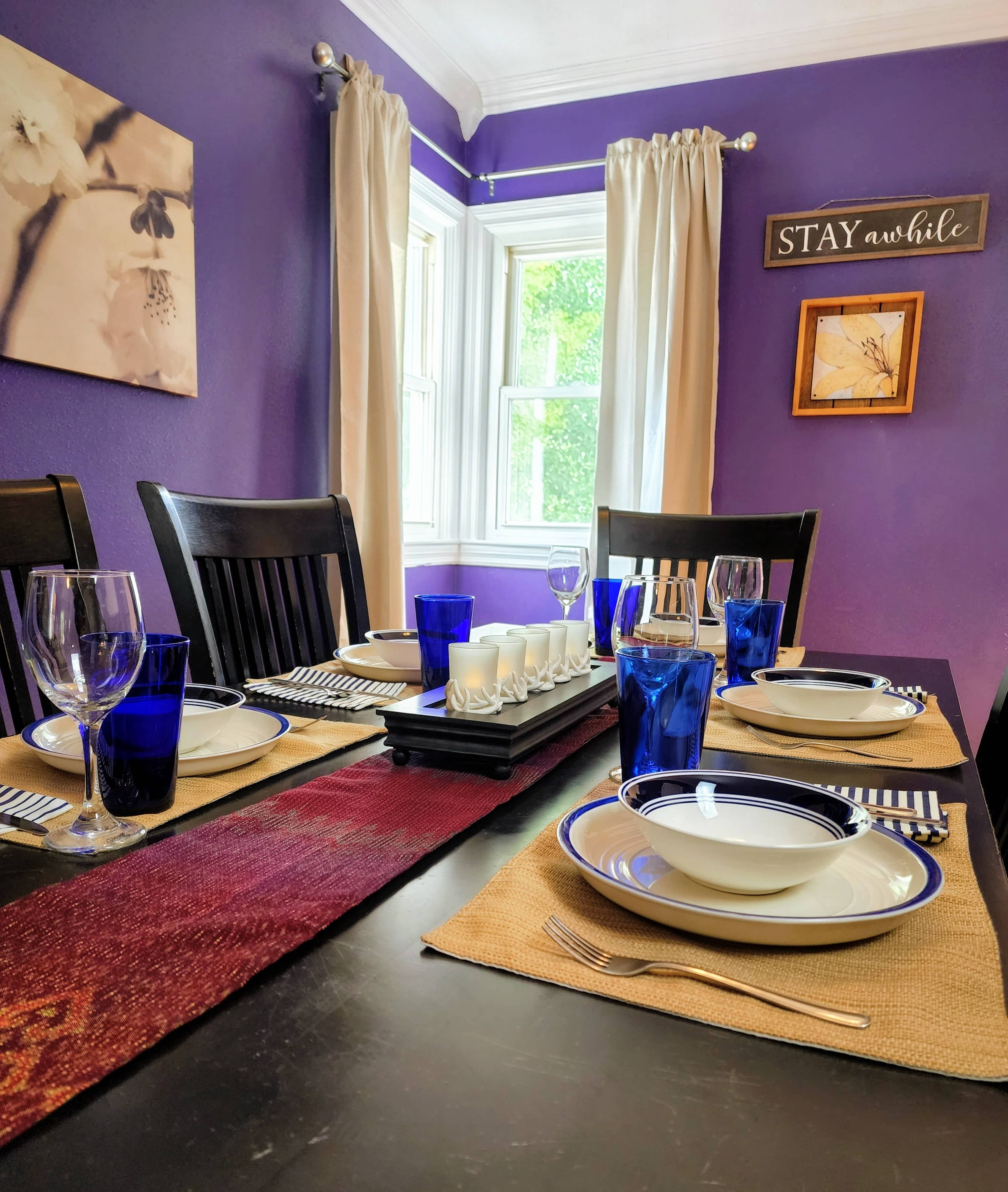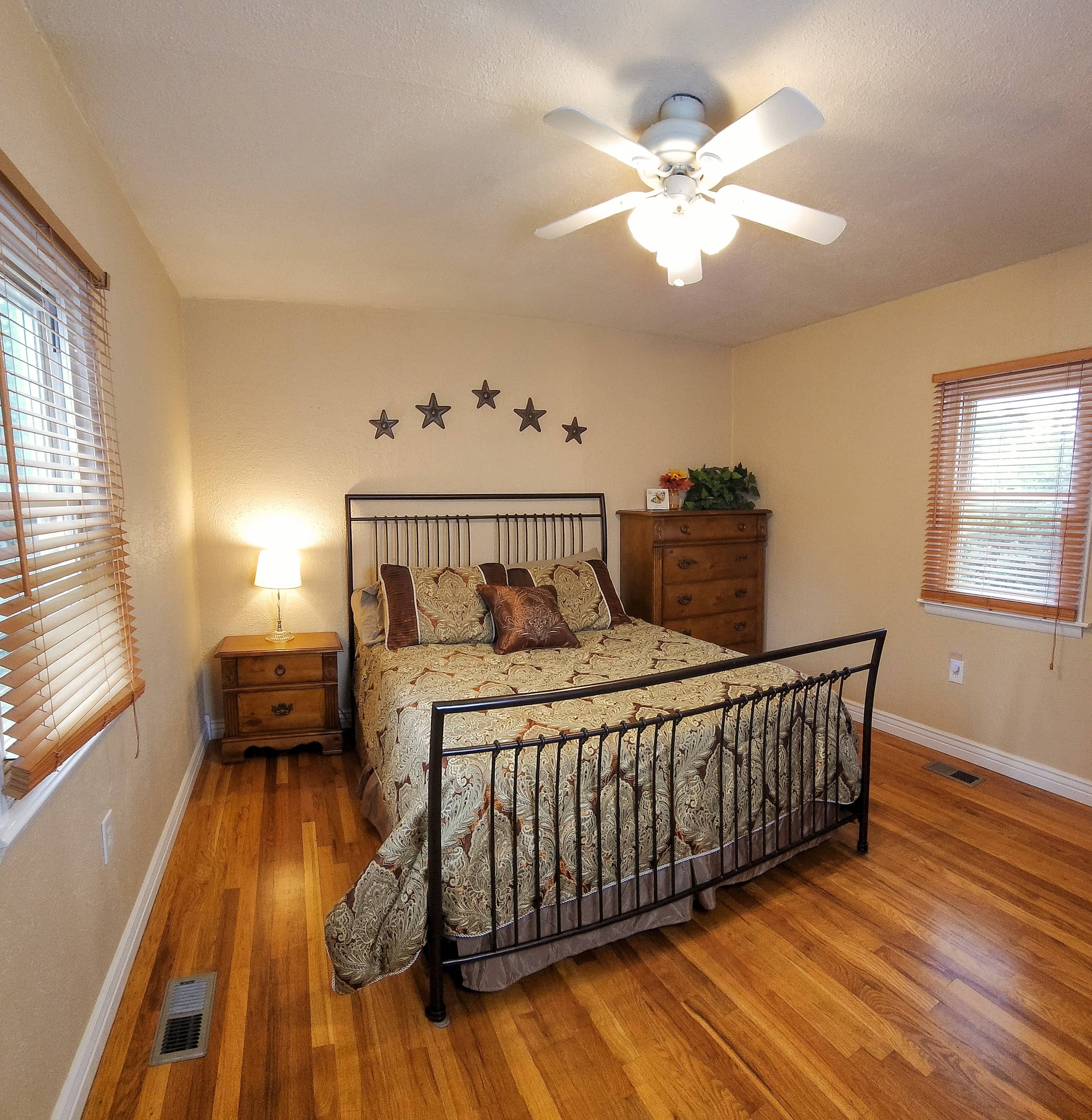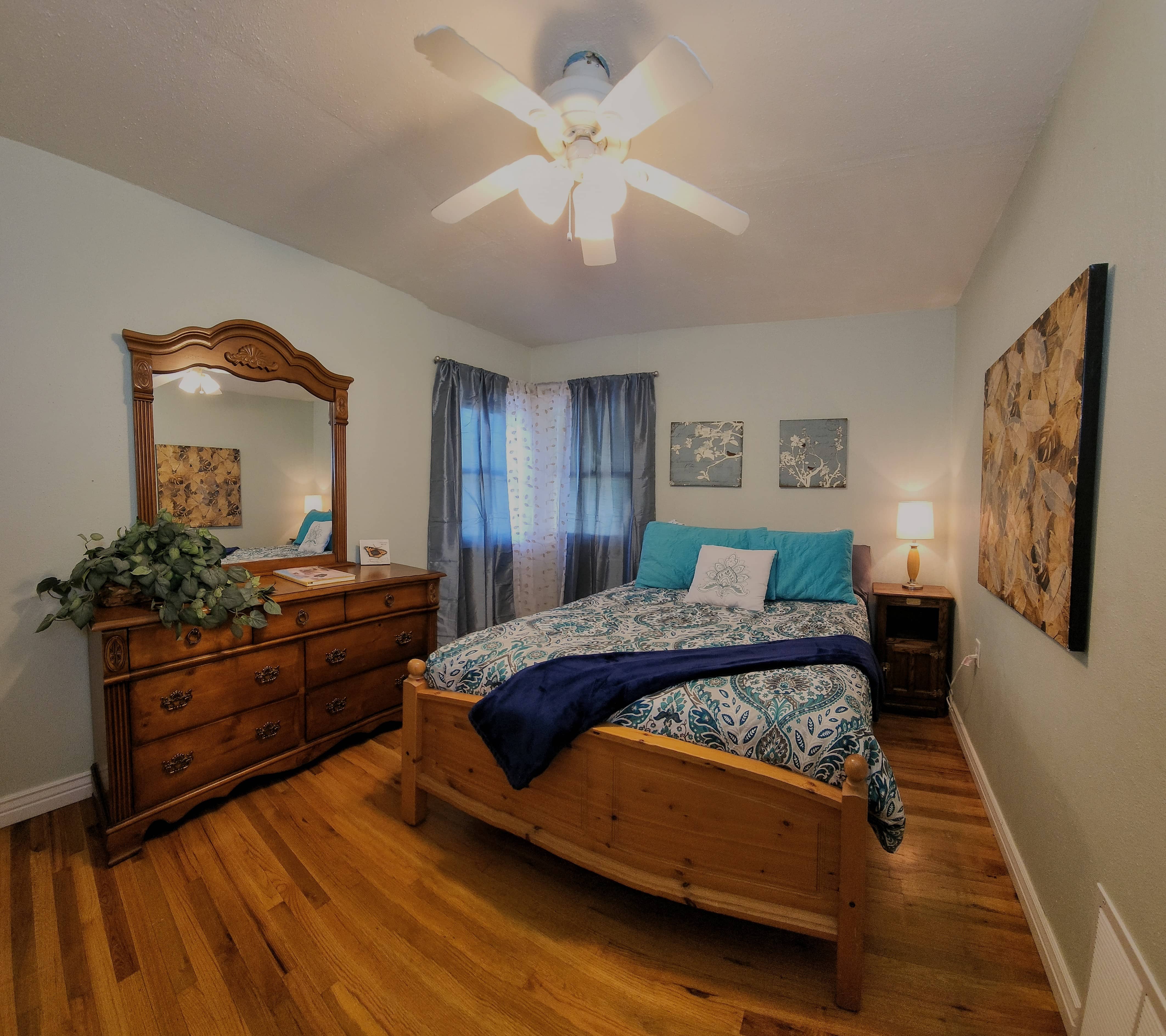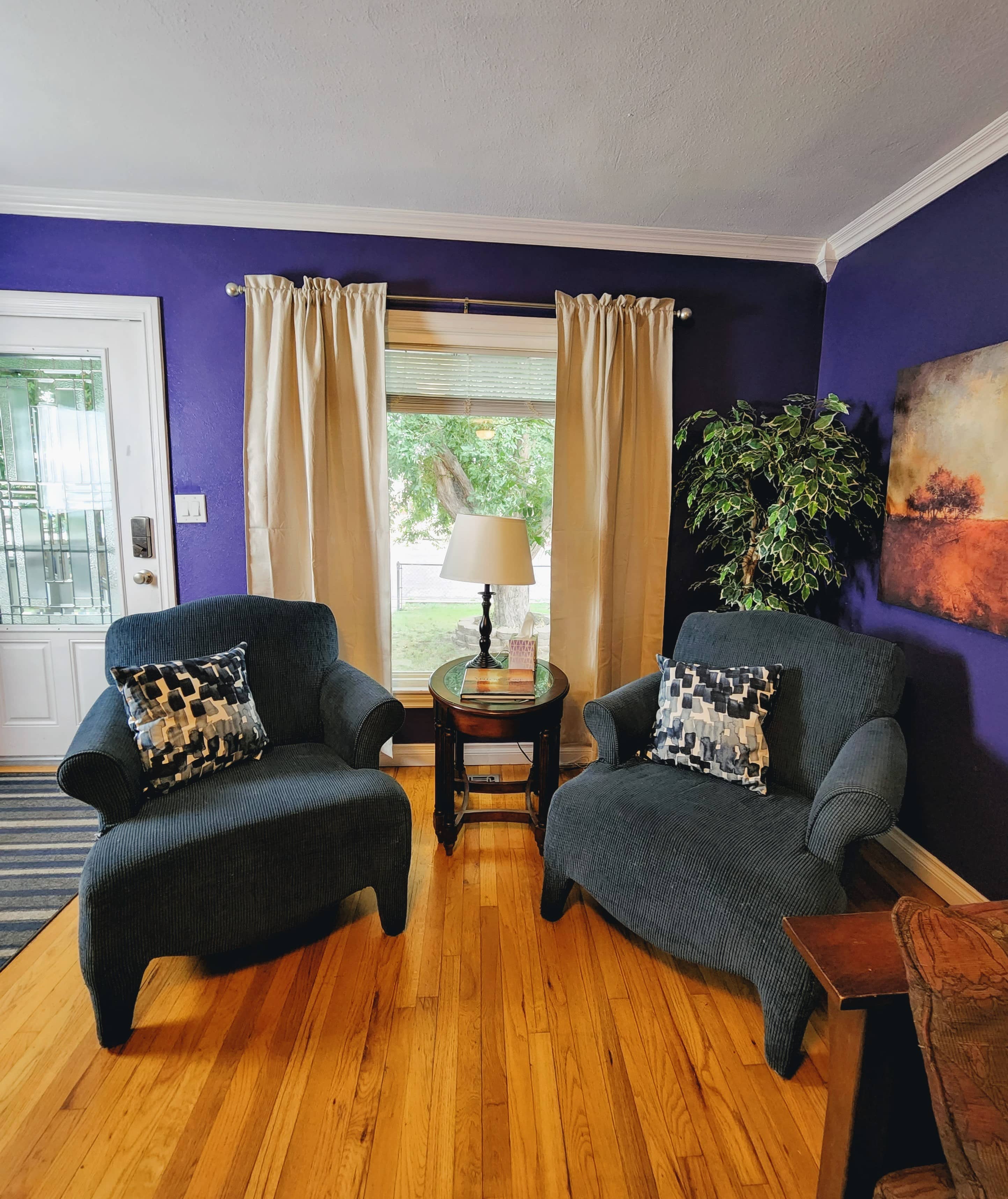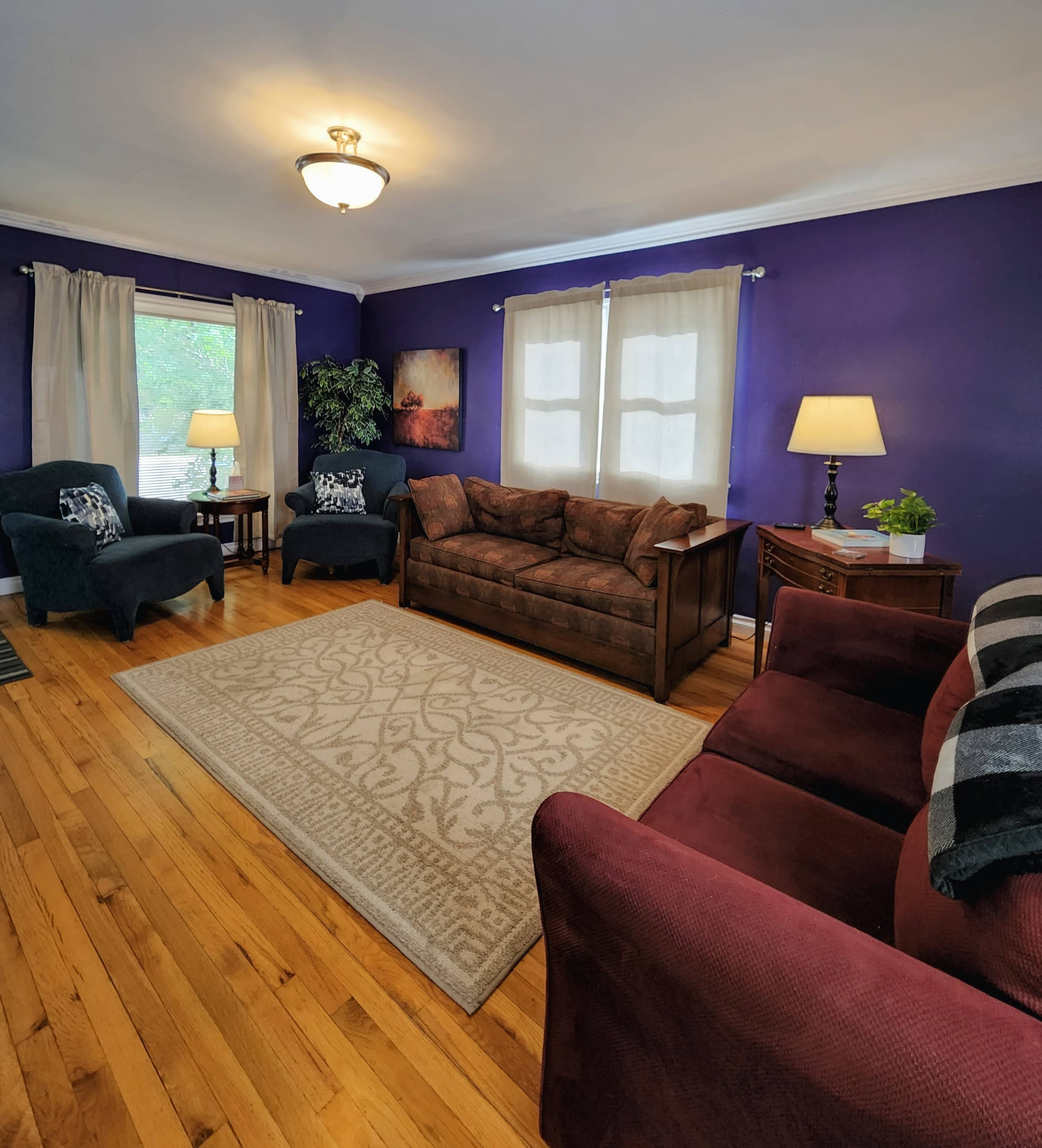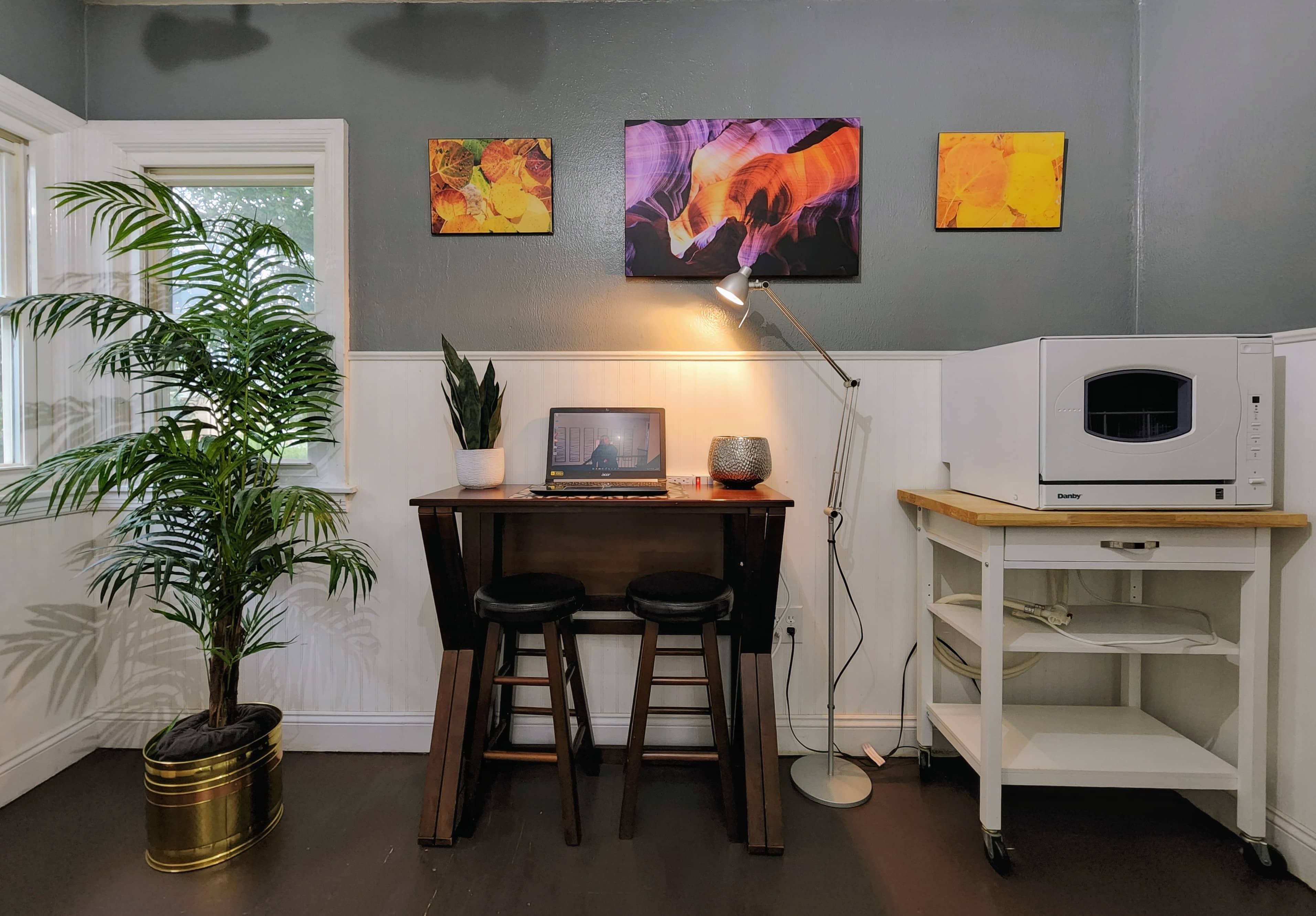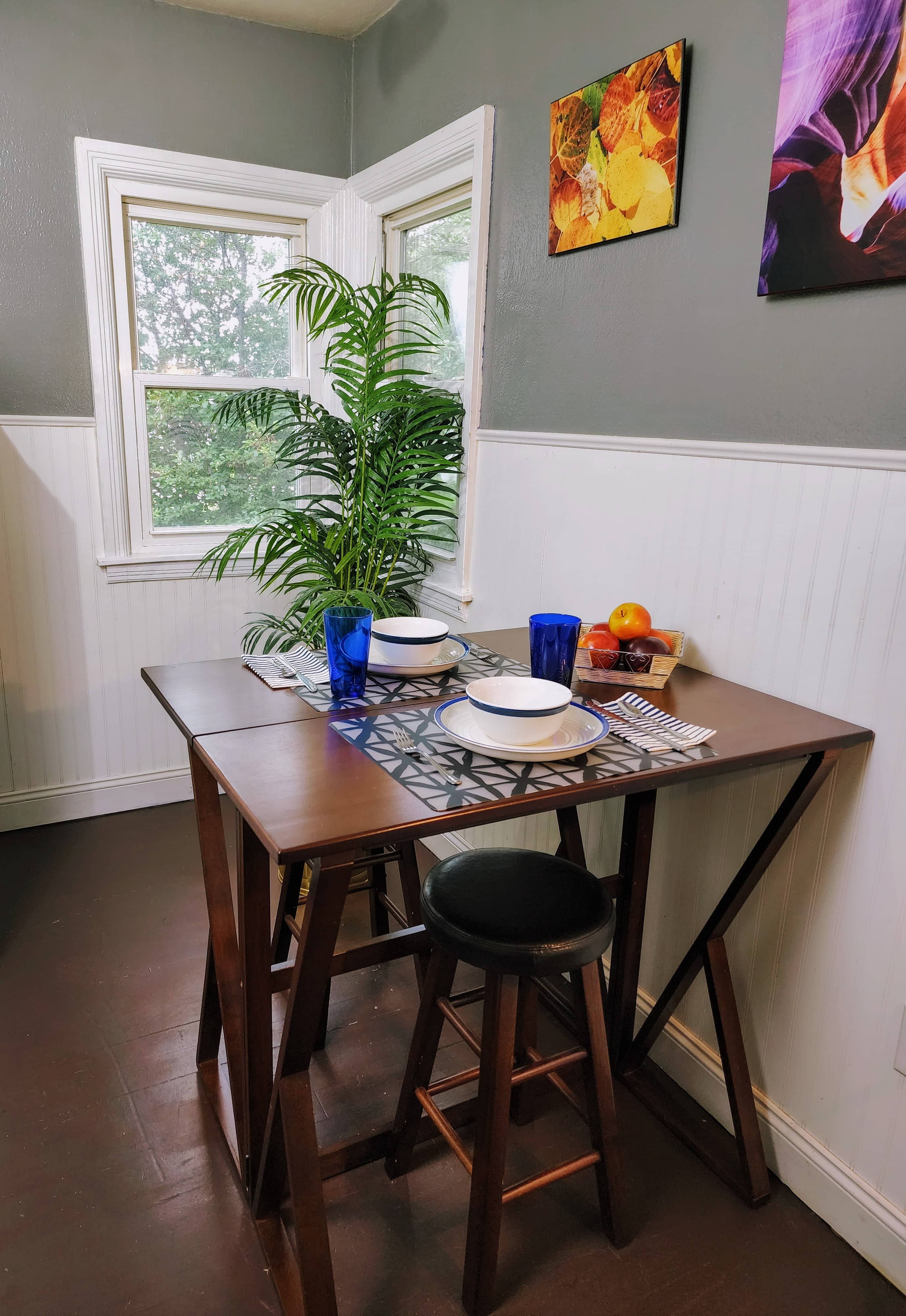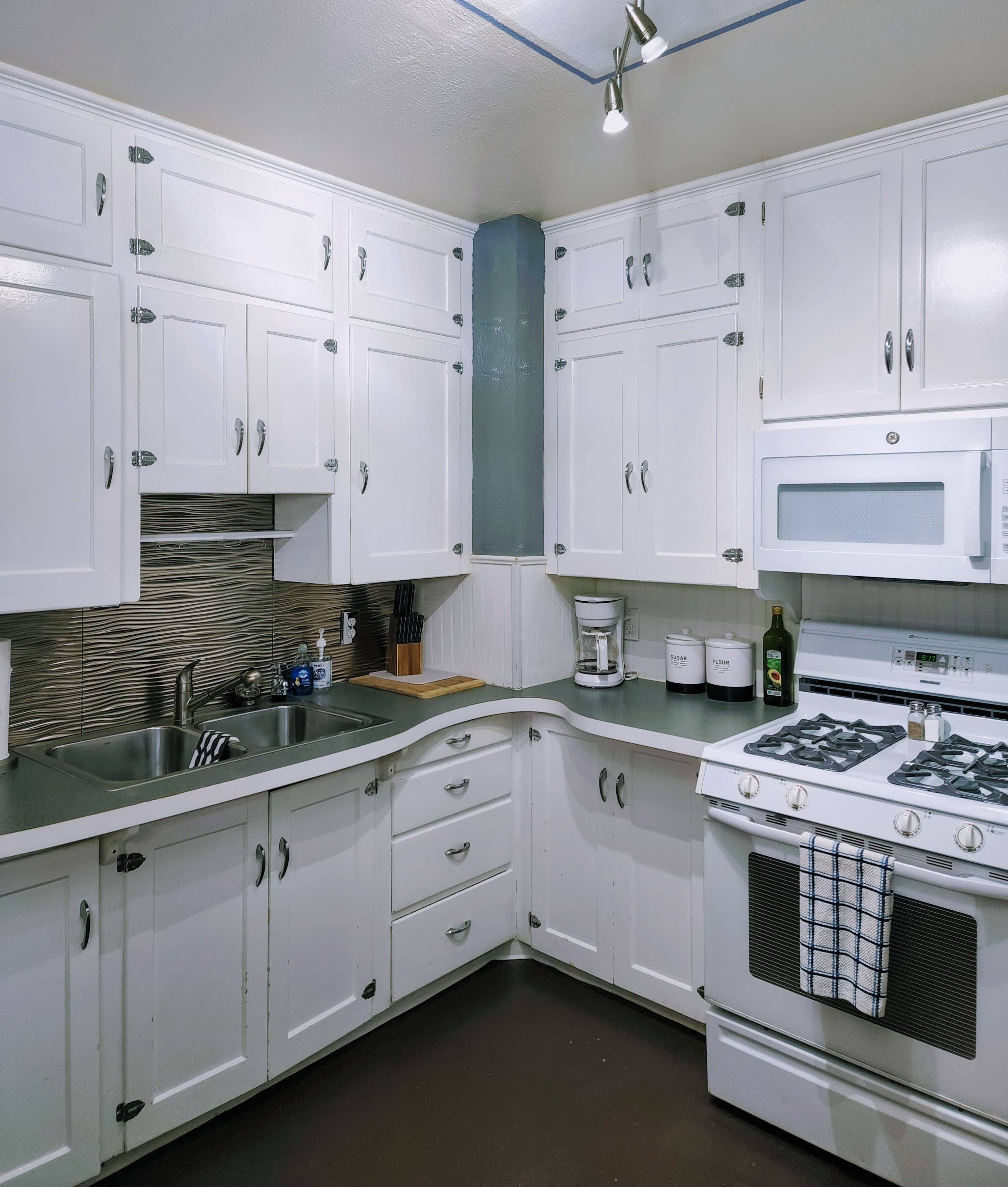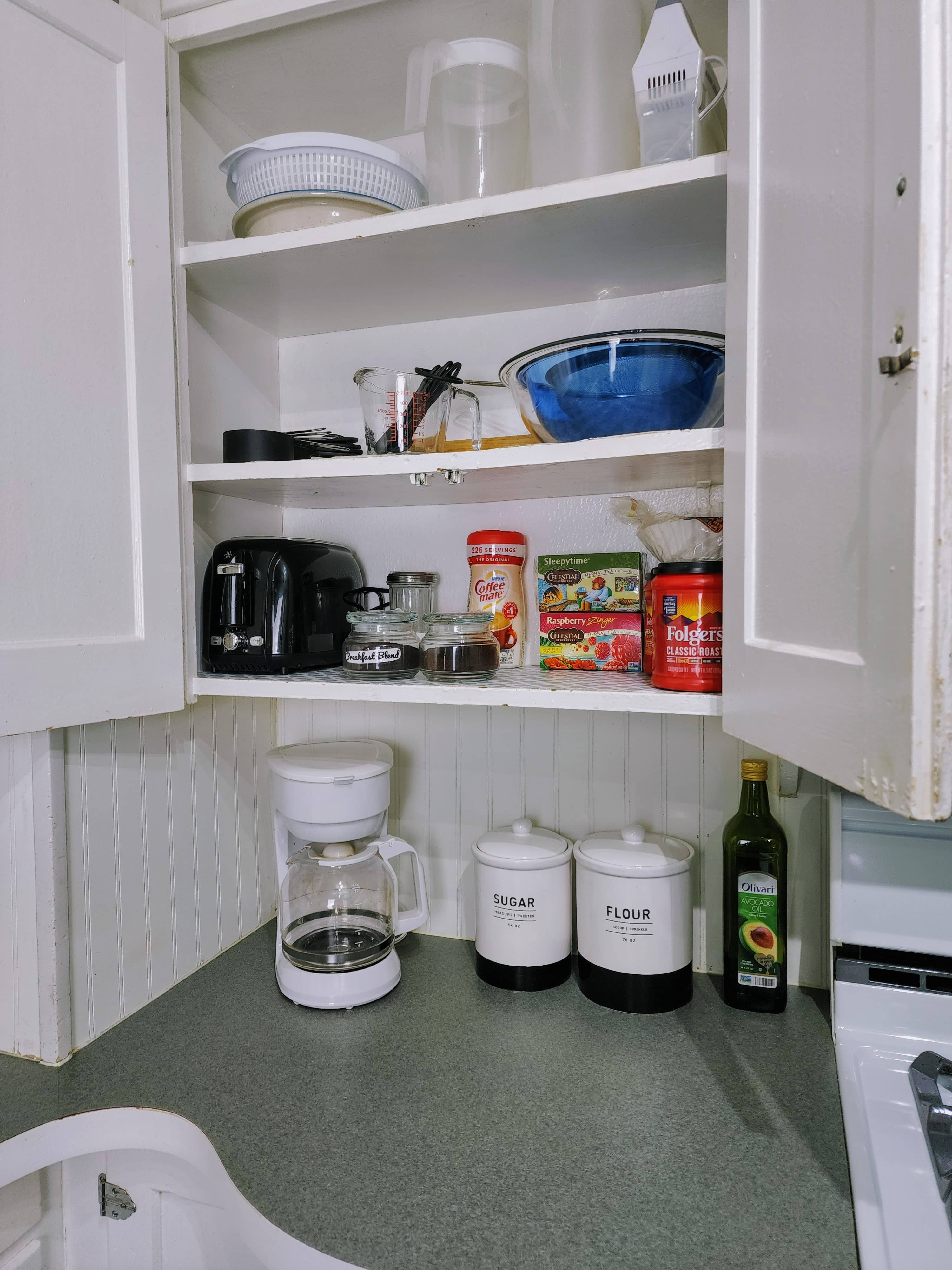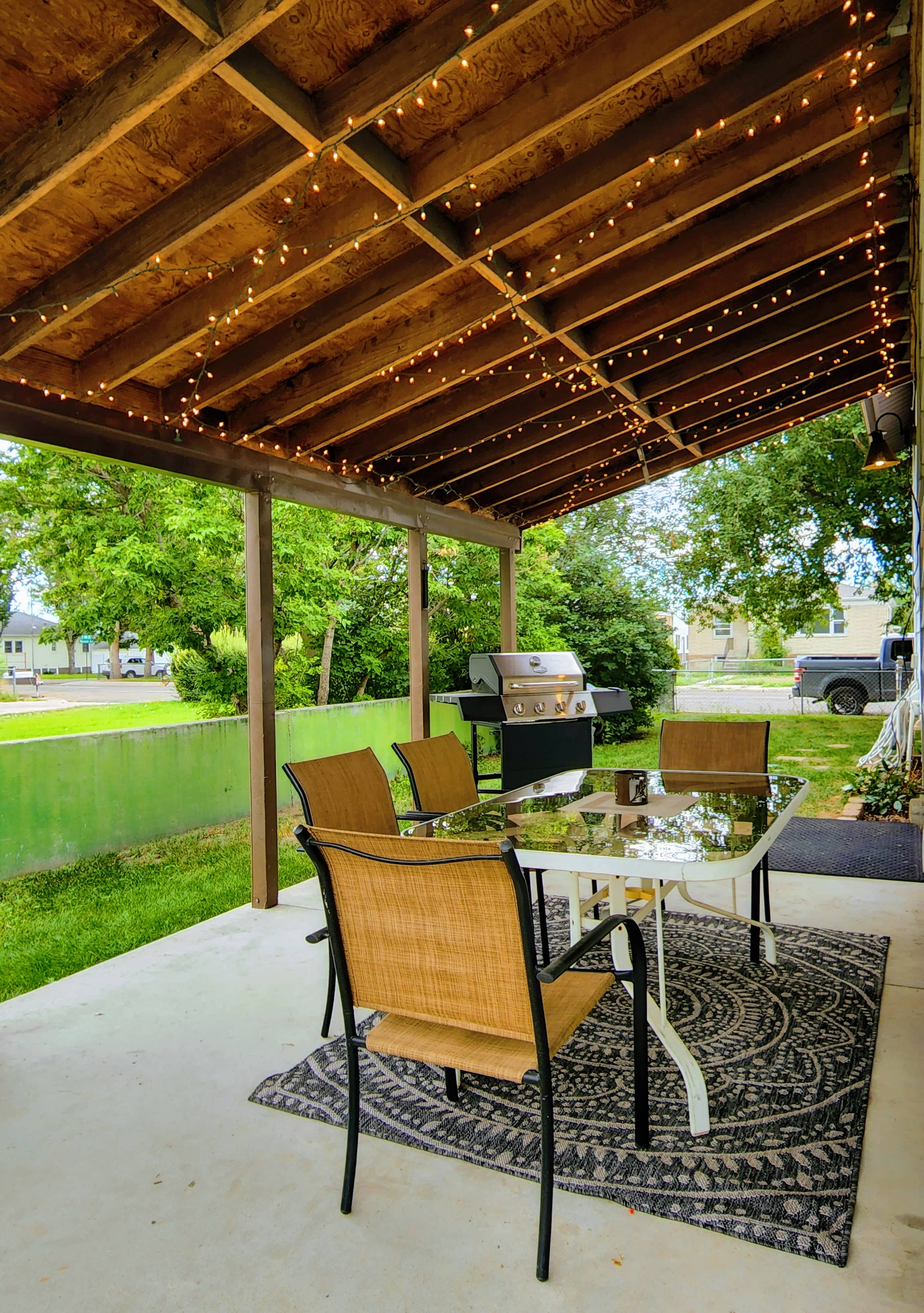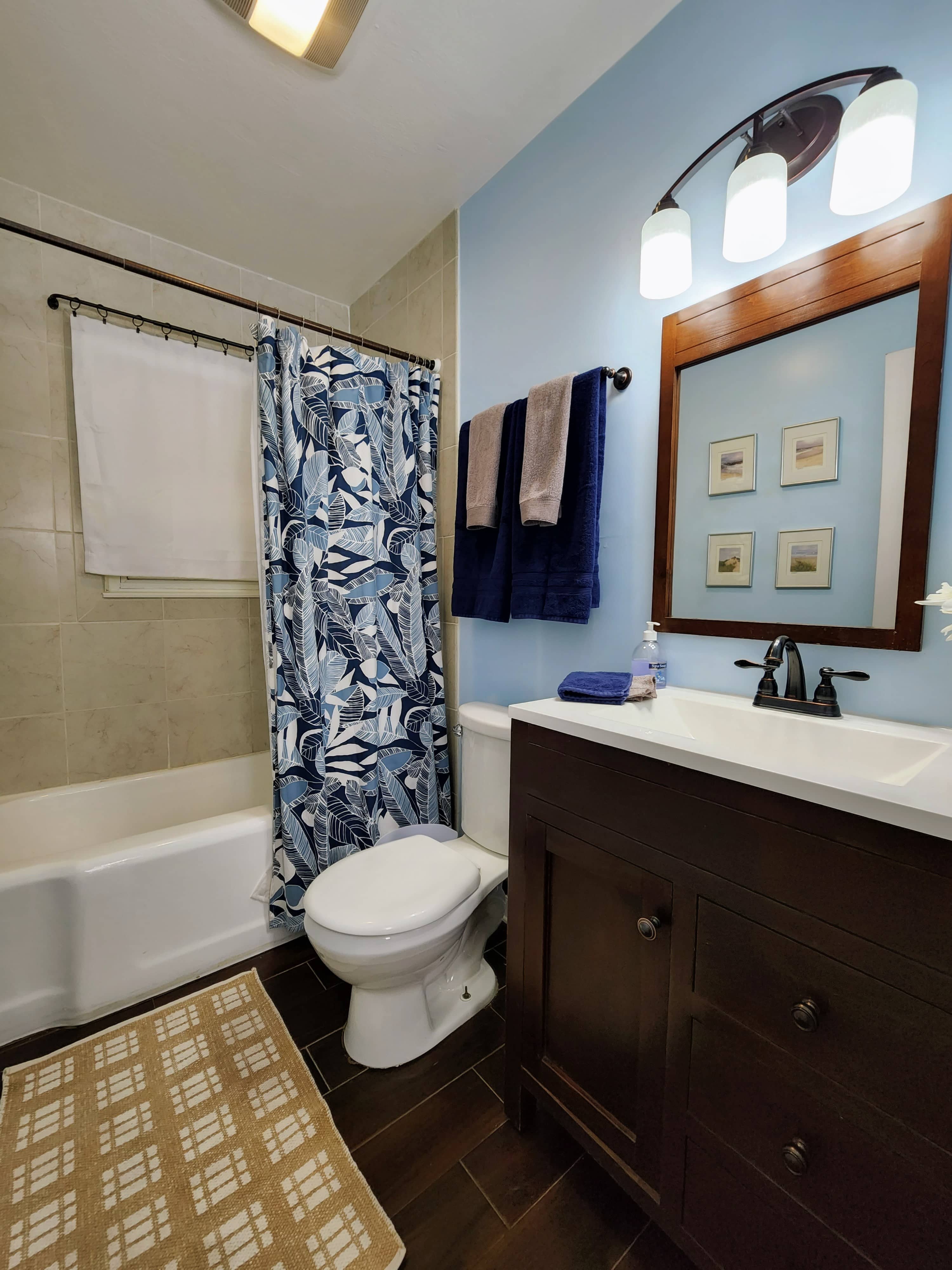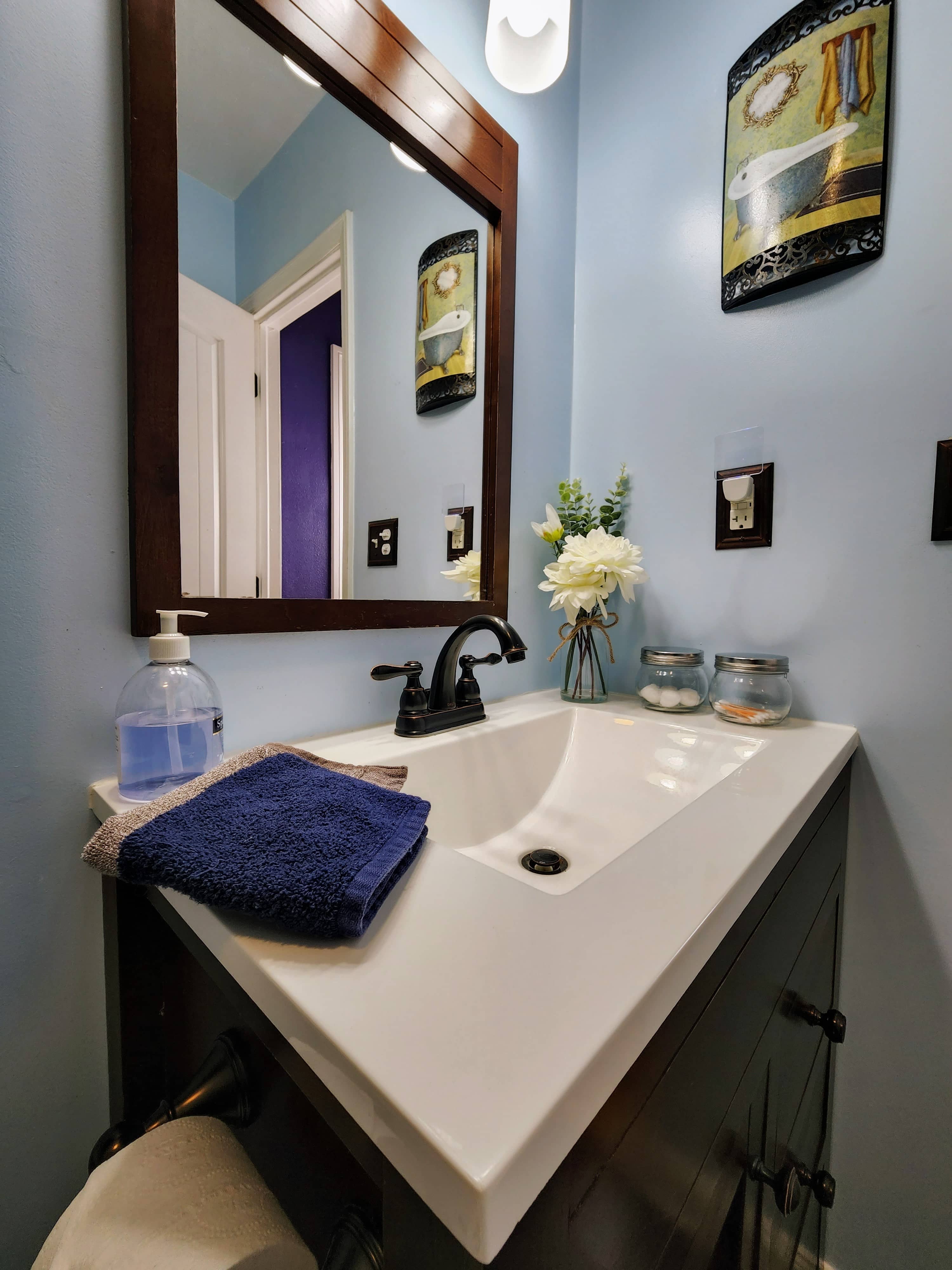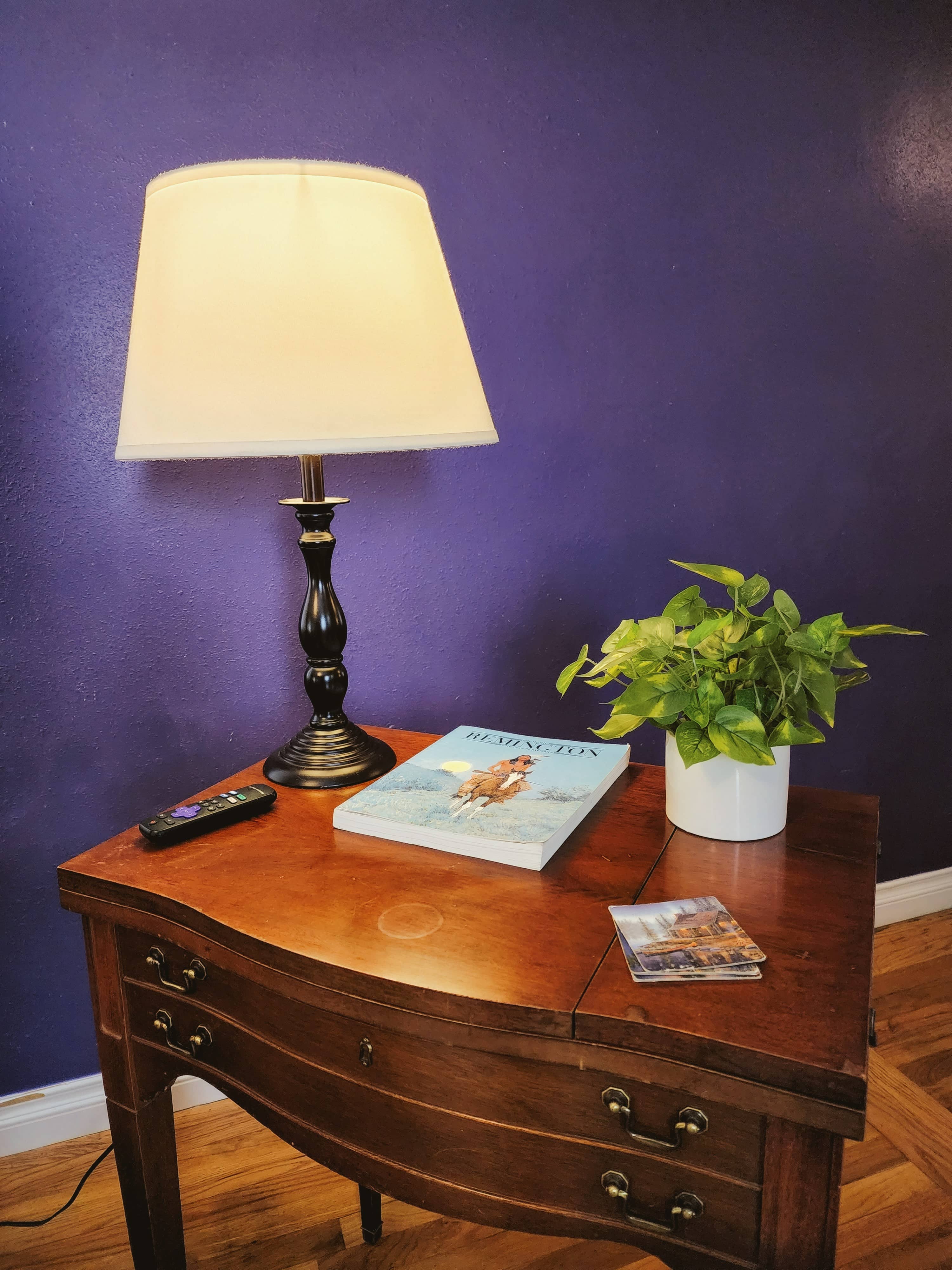 ---
2 Bedroom 1 Bath Home. (Sleeps 6) Pet Friendly w/ Fenced Yard and back patio. Fully Furnished with Washer/ Dryer, Full Kitchen. All utilities and internet included.
Description
This cozy house has a one-of-a-kind 1950s Diner-style kitchen, handcrafted by the owner. The space also features an original built in hall cabinet with glass doors, gleaming hardwood floors, and a beautiful leaded glass front door. In addition to its custom features, this cozy home has been thoughtfully renovated to preserve its historical character while incorporating modern touches. The result is a unique blend of old and new that truly captures the charm of this special property.
---
Neighborhood description
The Southside Historic District is quiet and friendly. Most homes are inhabited by established residents who have been in Cheyenne for generations. Most of the time it is extremely quiet. You can sometimes hear activities from downtown or hear trains connecting in the rail yards. You are close to I-80 and downtown but are far enough away for solitude if you want it.
---
---